BELFAGOR FIRESHOW
MEDIEVAL FIRESHOW WITH FIREWORKS AND SPECIAL EFFECTS
The show is set in the distant lands owned by Great Belfagor , a powerful medieval Lord. The Artists respond to his call and compete in the tournament he held: the brave who will Dominate The Fire will be his successor!
Let us carry you through the past with extraordinary technical performances, wonderful choreographies and beautiful medieval inspired music. The show features multitudes of flames, circus virtuosities and amazing dancing and talks to his audience about a lost magic time that will never come back. The show set-up involves the use of lots of special effects that will leave the audience speachless: the WOW factor is assured!
WHY CHOOSE THIS SHOW
-Live action show with themed medieval music, fire dancers, special effects.
-We bet you want more than an ordinary fire show.
-WOW factor assured.
-Professional international and TV stage experience.
-Completely safe Show.

WHERE
HISTORICAL REENACTMENTS, MEDIEVAL DINNERS, PARTIES AND EVENTS
Show, entertainment and firedancers suitable for historical reenactments, feasts and medieval banquets, processions and parades and for events in general which are set in Middle Ages or medieval period.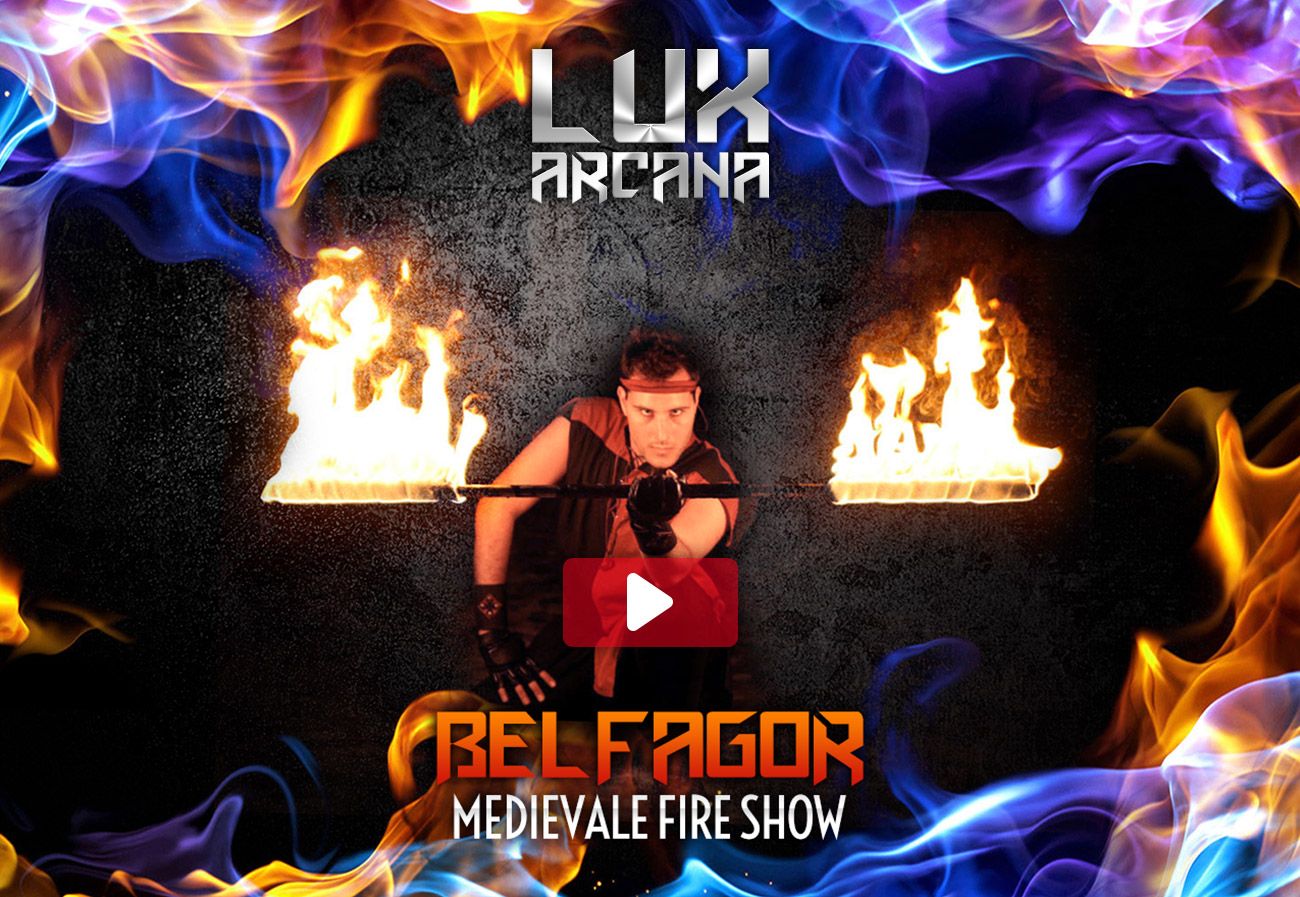 "BELFAGOR": TECHNICAL DETAILS
ARTISTS
3 to 6 performers
LENGTH
15 to 35 minutes
NEEDED PERFORMANCE AREA (FREE AND FLAT, OUTDOOR ONLY)
10m x 8m. (at least)
20m x 12m. (best)
LIGHTING NEEDED:
better no lighting or total darkness.