MEDIEVAL PARADE
MEDIEVAL SHOW, FIREDANCERS AND PARADE
Artists will bring a smile around the streets with a happy medieval parade. They will perform stilts walking, juggling, giant soap bubbles, live music and jokes. Itinerant entertainment can be performed in the afternoon and the fire show in the evening, and this is a very good idea for multiple day events.
During the parade, jesters can stop and perform some interludes performance with fire juggling; these are short solo exhibitions where every artist enacts technical performances with sure impact. With these fire performances you will add fun and entertainment to your medieval-themed event. At night only.
WHERE
MEDIEVAL SHOW, FIREDANCERS AND PARADE
Show, entertainment and firedancers suitable for historical reenactments, feasts and medieval banquets, processions and parades and for events in general which are set in Middle Ages or medieval period.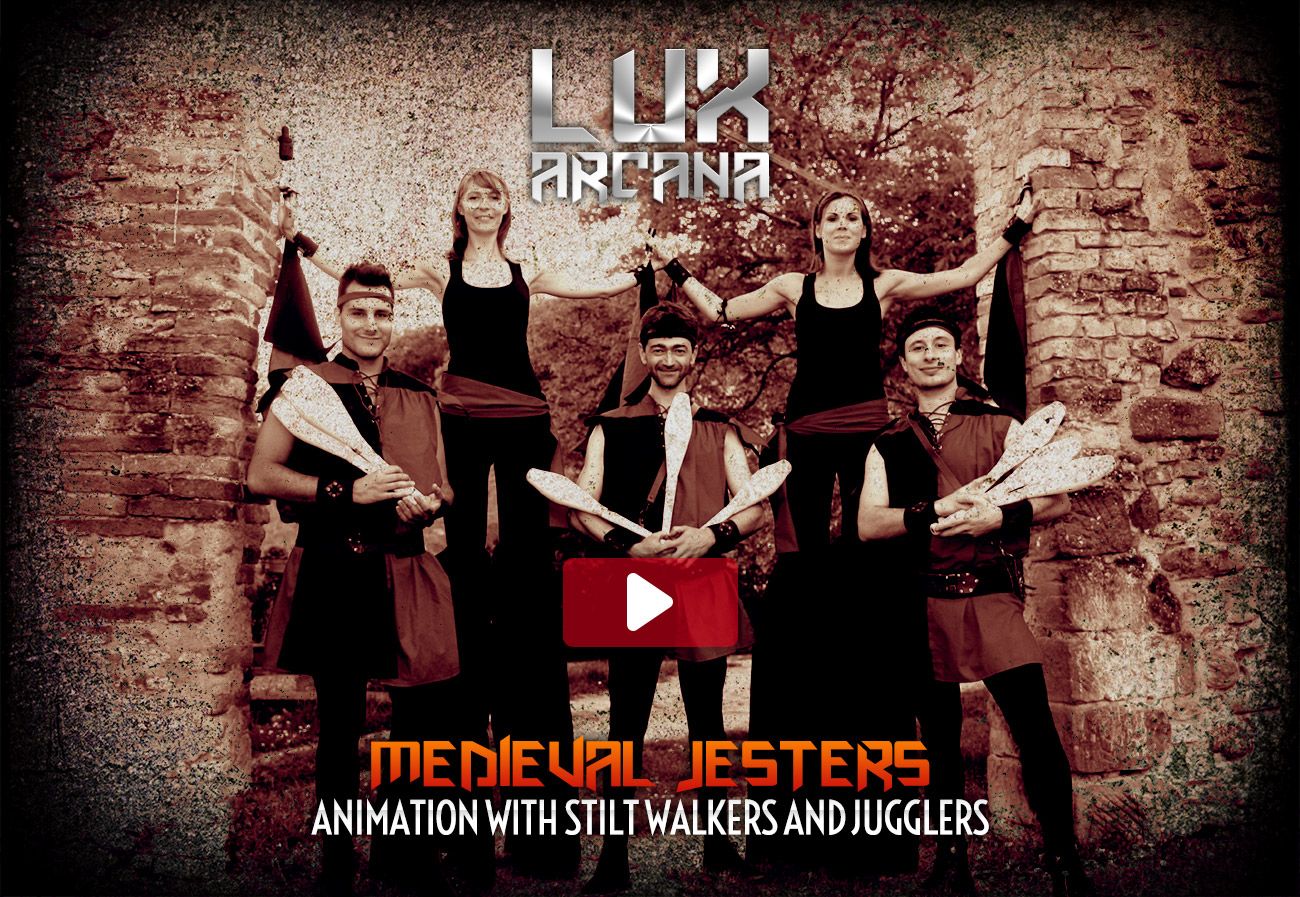 "MEDIEVAL PARADE": TECHNICAL DETAILS
ARTISTS
5 or more performers
LENGTH
May vary
NEEDED PERFORMANCE AREA (FREE AND FLAT, OUTDOOR ONLY)
Streets and Squares
LIGHTING NEEDED:
better no lighting in case of fire juggling.