"LIGHTDANCE" LED SHOW
LED LIGHT JUGGLING AND DANCE SHOW
Cadenced and strong choreographies join thumping music in order to capture all audiences unveiling the new and fascinating world of outstanding LED technology juggling. "LIGHTDANCE" show Includes the incredible " VISUAL LED POIS" performance ending! Our SPECIAL VISUAL LED Equipment is composed by advanced and highly technological juggling tools, computer-programmed to display an almost endless variety of images and colors during the performance. An unprecedented, modern and mesmerizing colors and lights show
WHY CHOOSE THIS SHOW
- WOW factor assured with company logos.
- High technology LED juggling tools will leave your audience amazed.
- Professional international and TV stage experience.
- Customizable Show to meet customer needs.
- This show is easy to carry and can be repeated.

WHERE
LED LIGHTS SHOW FOR BUSINNESS MEETINGS, STREET FESTIVALS, WEDDINGS
This light LED juggling show is ideal for: meetings, conferences, award ceremonies, weddings, cocktail parties, gala dinners and presentations of products and new cars, conventions, theatres, night events, sleepless nights, fairs and clubs, discos and gigs.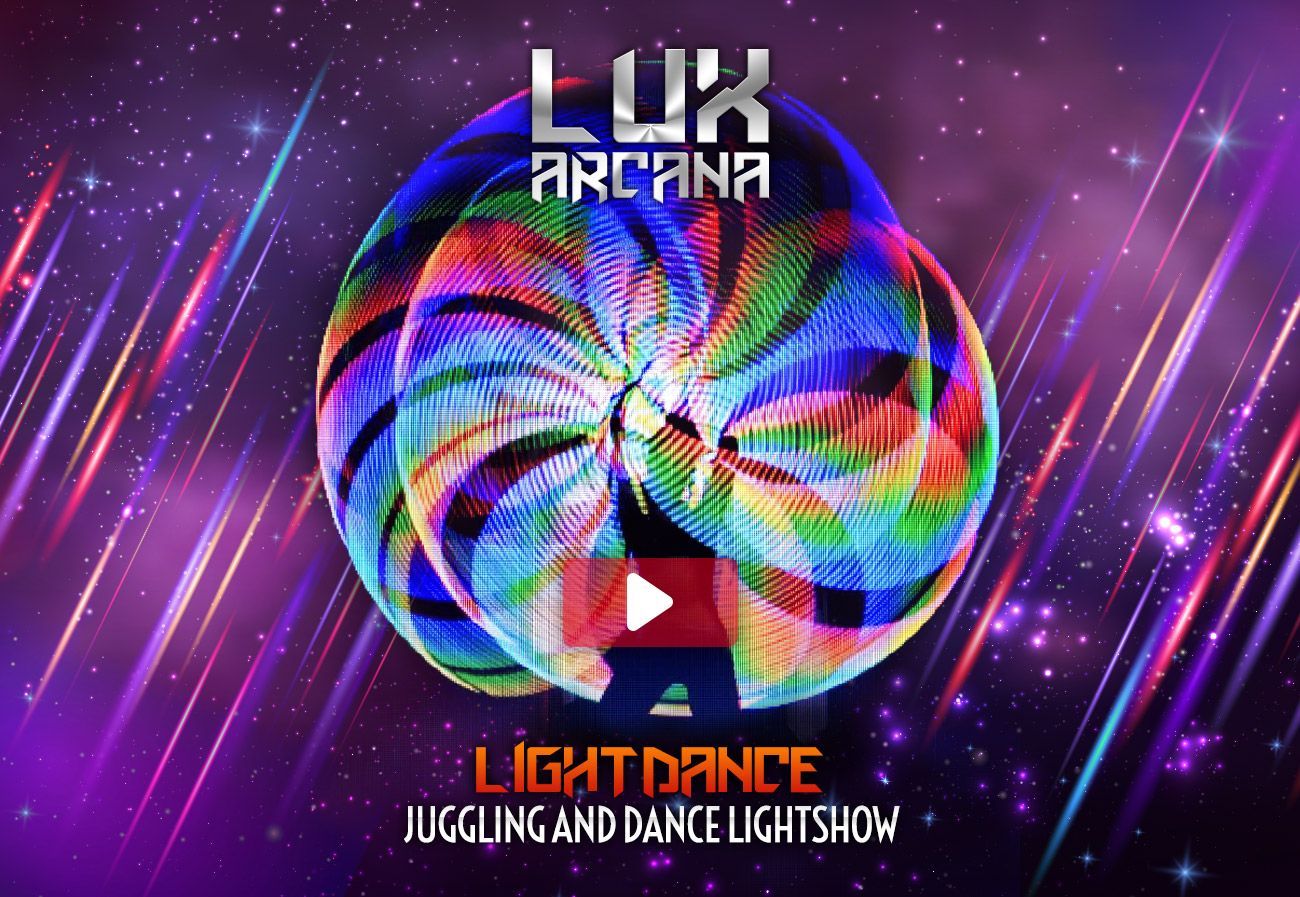 "LIGHTDANCE": TECHNICAL DETAILS
ARTISTS
3 to 6 performers
LENGTH
10 to 25 minutes
NEEDED PERFORMANCE AREA (FREE AND FLAT)
6m x 5m, 3m height. (at least)
10m x 8m, 3m height. (best)
LIGHTING NEEDED:
better no lighting or total darkness.