PHOENIX FIRESHOW
CONTEMPORARY FIRE JUGGLING AND SPECIAL EFFECTS SHOW
The show tells about a competition among artists who compete to achieve complete fire art domination; the most powerful of the elements is here shown through rains of sparks, exciting dances, exact choreographies and really impressive blazes. During the performance the artists mix dance, martial arts and different juggling styles showing always new performances and emotions. Performances come on beautiful and cadences pieces of epic music . WOW factor assured, thanks to the tons of beautiful special effects.
WHY CHOOSE THIS SHOW
-Live action show with modern music, fire dancers, special effects.
-We bet you want more than an ordinary fire show.
-WOW factor assured.
-Professional international and TV stage experience.
-Completely safe Show.

WHERE
WHITE NIGHT FESTIVAL, FESTIVALS, EVENTS, FESTIVALS
Our fire and dance juggling show is suitable for street events, festivals, sleepless nights, weddings, inaugurations, clubs and discos. Shows and performances with fire for all kinds of event; the show is adjustable to different formats and sizes: it's suitable for both big festivals and small private parties.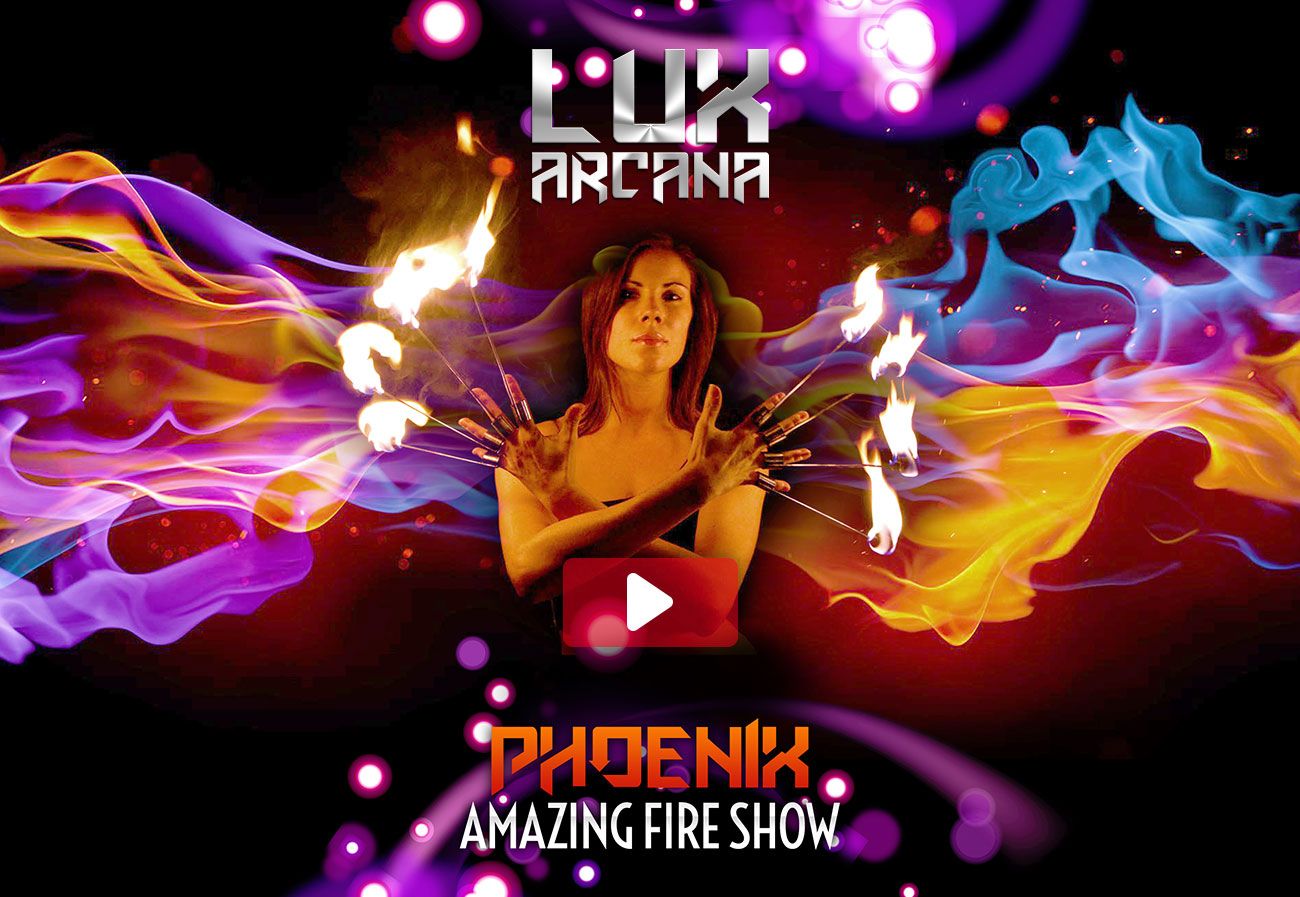 PHOENIX": TECHNICAL DETAILS
ARTISTS
3 to 6 performers
LENGTH
15 to 35 minutes
NEEDED PERFORMANCE AREA (FREE AND FLAT, OUTDOOR ONLY)
10m x 8m. (at least)
20m x 12m. (best)
LIGHTING NEEDED:
better no lighting or total darkness.