ROBOT PARADE THROUGH STREETS
LED BRIGHT ROBOTS ENTERTAINMENT IN THE STREETS
Our ROBOLED entertainment features stilt-men with spectacular bright costumes. They result really impressive for the audience thanks to hundreds of colored LEDs they are built with, their height and their futuristic shapes; they are equipped with LED juggling tools, Laser beams and a portable battery sound system, ideal set up to entertain in the streets during night events like sleepless nights, street festivals.
WHY CHOOSE THIS SHOW
- Bright Robots Parade through the streets
- Ideal as guests' event welcoming
- audience will literally go crazy and everyone will take a picture with our ROBOLEDS!
- Ideal entertainment for Discos and Concerts
- Emphasize particular moments such as the unveiling of a car

WHERE
LED BRIGHT ROBOTS ENTERTAINMENT FOR STREET FESTIVALS, SLEEPLESS NIGHTS, DISCOS, CONCERTS
This light LED juggling show is ideal for: meetings, conferences, award ceremonies, weddings, cocktail parties, gala dinners and presentations of products and new cars, conventions, theatres, night events and clubs, discos, sleepless nights, concerts and gigs.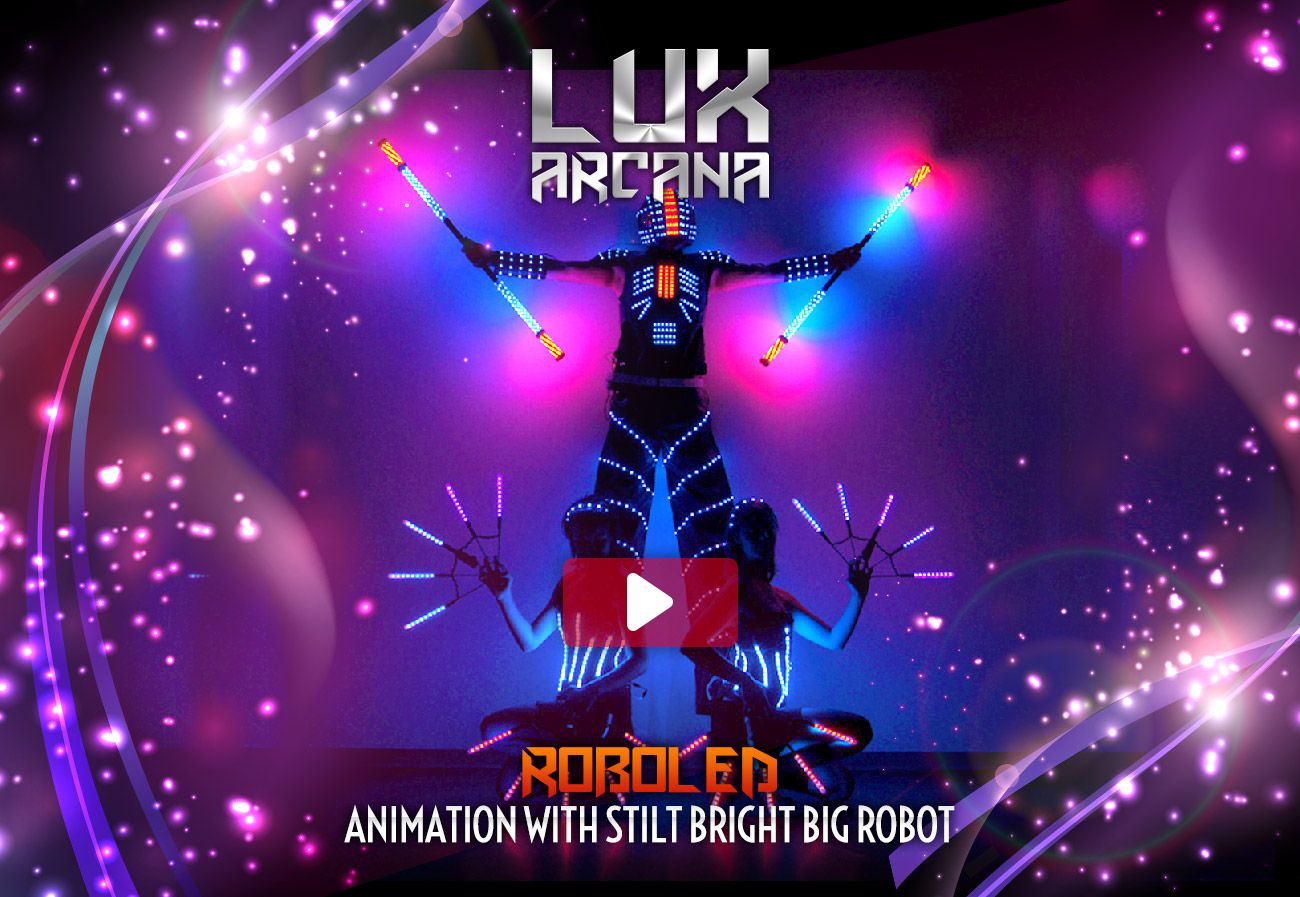 "ROBOLED PARADE": TECHNICAL DETAILS
ARTISTS
2 to 10 performers
LENGTH
May vary
NEEDED PERFORMANCE AREA (FREE AND FLAT)
3m x 3m, 3m height. (per artist)
LIGHTING NEEDED:
better no lighting or total darkness.